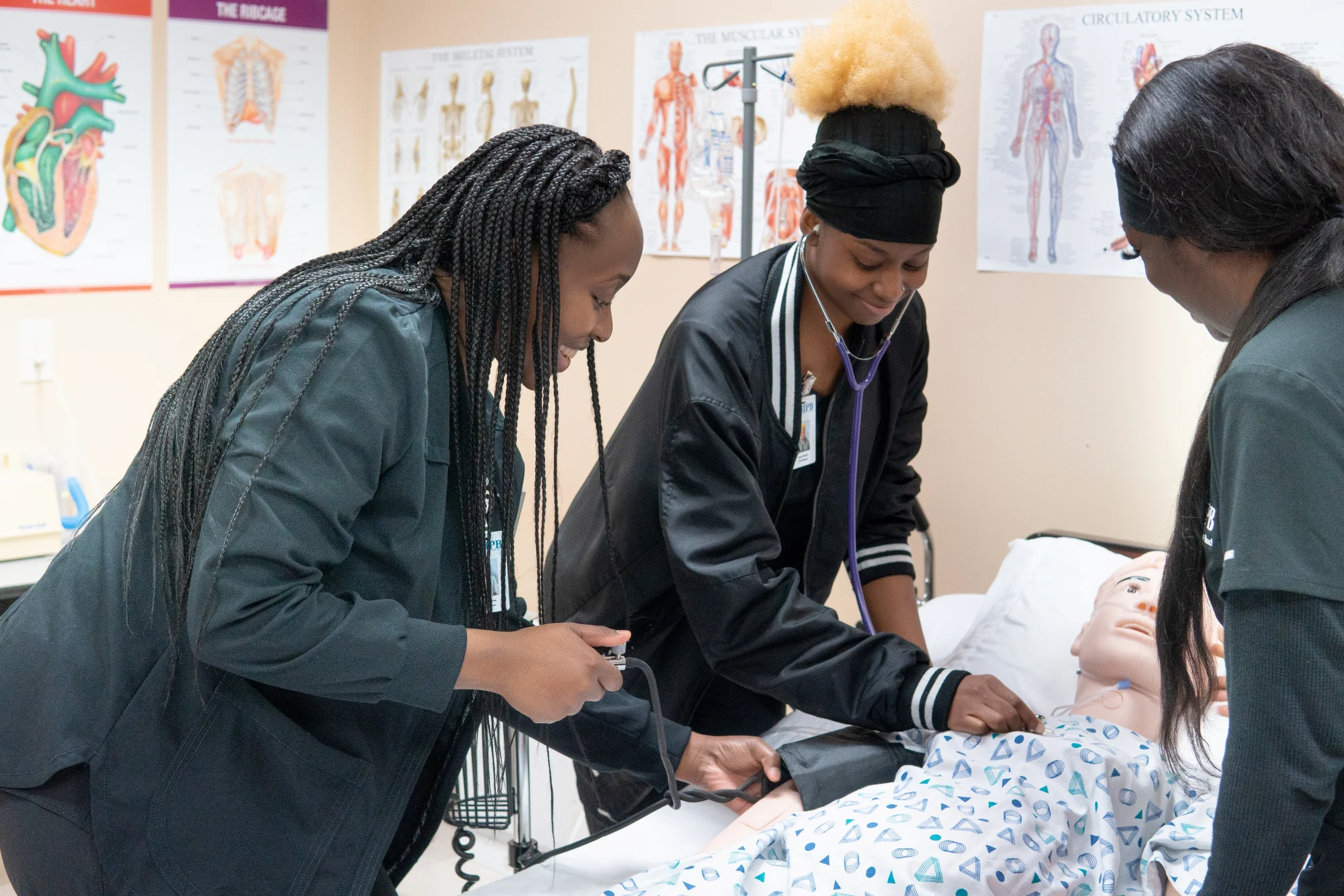 About Course
The program is designed to teach students hands-on care to residents of long-term care facilities.  The student will be trained in the classroom, laboratory and clinical settings in order to learn how to meet the resident's physical and psychosocial needs, and to provide a safe environment for the residents.  The program also provides the training in effective communication and interpersonal skills before they are placed in any clinical setting.  Through laboratory and clinical experiences and under the supervision of the Registered Nurse, students will continue to develop skills to identify basic residents' needs, and provide basic nursing skills according to Nursing Assistant's scope of practice.
The Nursing Assistant program will provide the knowledge and skills required to perform basic nursing care. In this program, the students will learn about ethical and legal issues, communication, documentation, safety, OSHA, HIPPA, infectious diseases, restorative care, vital signs, nutrition, transfer techniques, and issues of death and dying. The student will be introduced to the basics of anatomy and physiology, medical terminology as it relates to each body system. The objective is to prepare the students to fulfill the role of the Nursing Assistant and to be eligible to provide a safe and effective basic nursing care and to be eligible to take the national nursing assistant examination in the State of Florida to get certified, to be more competitive in the workplace market.
SCHEDULE
Monday through Thursday
Morning: 8:00 am to 2:15 pm.
Evening: 6:00 to 10:00 pm.
Friday tutoring available – times may vary!
Clinical Rotation Hours Friday: 8:00 am to 2:00 pm, or Saturday or Sunday 8:00 am to 6:00 pm.
Weekends
Saturday and Sunday: 8:00 am to 4:00 pm.
Show More
What Will You Learn?
Clean and bathe patients or residents

Help patients use the toilet and dress

Turn, reposition, and transfer patients between beds and wheelchairs

Listen to and record patients' health concerns and report that information to nurses

Measure patients' vital signs, such as blood pressure and temperature

Serve meals and help patients eat
Student Ratings & Reviews
No Review Yet