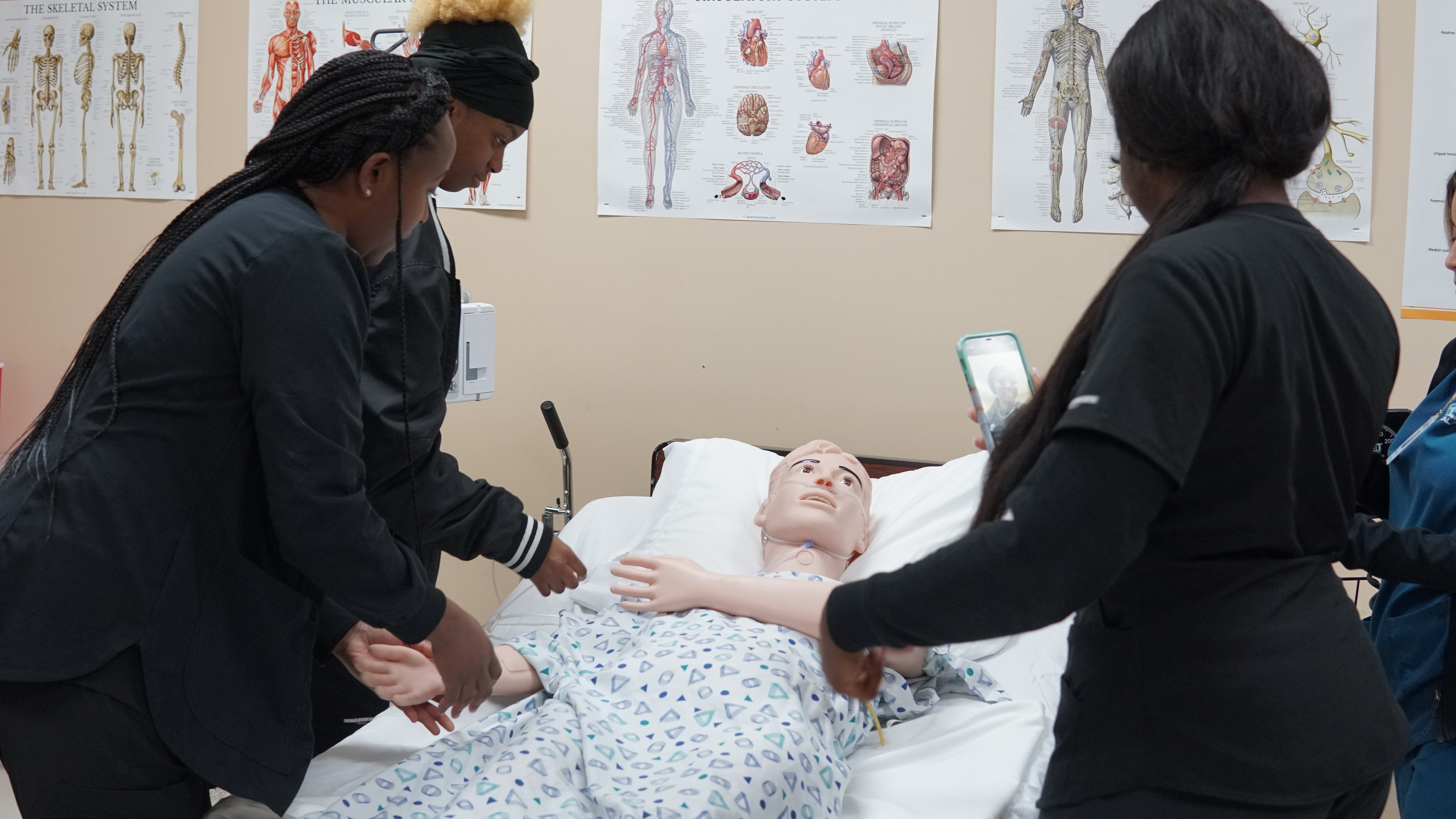 About Course
The program is designed for entry-level home health aides who will be employed by agencies to work in patients' homes. Students will receive training to provide consistent quality care to patients in their homes and return them to their pre-episode level of function with limitations of the disease and maximize their level of rehabilitative function.
The program will cover the responsibilities of the home health aide, ethical and legal issues, communication, documentation, safety, OSHA, infectious diseases, restorative care, vital signs, nutrition, transfer techniques, and end-of-life issues. The student will be introduced to the basics of anatomy and physiology, medical terminology related to each body system.
SCHEDULE
Monday through Thursday
Morning: 8:00 am to 2:15 pm.
Evening: 6:00 to 10:00 pm.
Friday tutoring available – times may vary!
Weekends
Saturday and Sunday: 8:00 am to 4:00 pm.
Show More
What Will You Learn?
Monitors patient condition by observing physical and mental condition, intake and output, and exercise.

Supports patients by providing housekeeping and laundry services; shopping for food and other household requirements; preparing and serving meals and snacks; running errands.

Assists patients by providing personal services, such as, bathing, dressing, and grooming.

Helps patients care for themselves by teaching use of cane or walker, special utensils to eat, special techniques and equipment for personal hygiene.

Helps family members care for the patient by teaching appropriate ways to lift, turn, and re-position the patient; advising on nutrition, cleanliness, and housekeeping.

Records patient information by making entries in the patient journal; notifying nursing supervisor of changing or unusual conditions.

Maintains a safe, secure, and healthy patient environment by following asepses standards and procedures; maintaining security precautions; following prescribed dietary requirements and nutrition standards;
Student Ratings & Reviews
No Review Yet